John is a signature member of both the Florida Watercolor and Gold Coast Watercolor Societies and an Associate Member of the American Society of Marine Artists (ASMA). His work has been exhibited in major invitational and juried shows, winning him many awards throughout the years.
Painting to Keep Florida's History Alive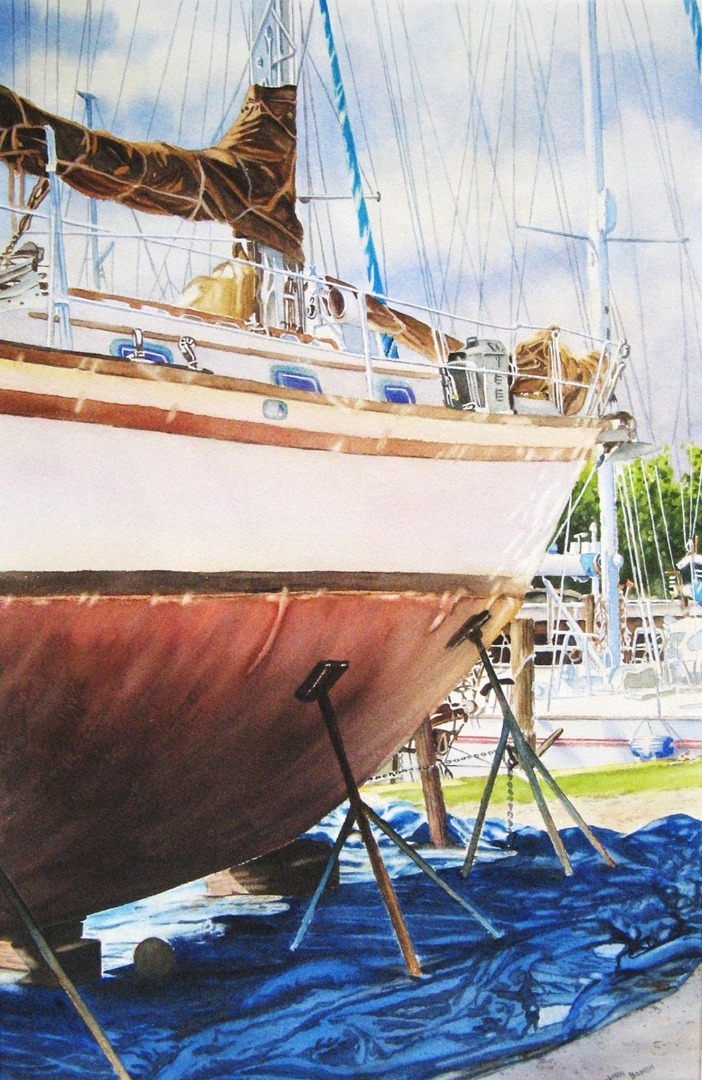 In 2013, John self-published an illustrated, award-winning memoir titled "Eleven Months and Nineteen Days". The book contains 43 black and white drawings and one full-color illustration for the cover. The book deals with his one year tour of duty (1967-1968) as an Air Force Illustrator in South Vietnam. In 2014, his book was awarded a Silver Medal from the Florida Authors and Publishers Association.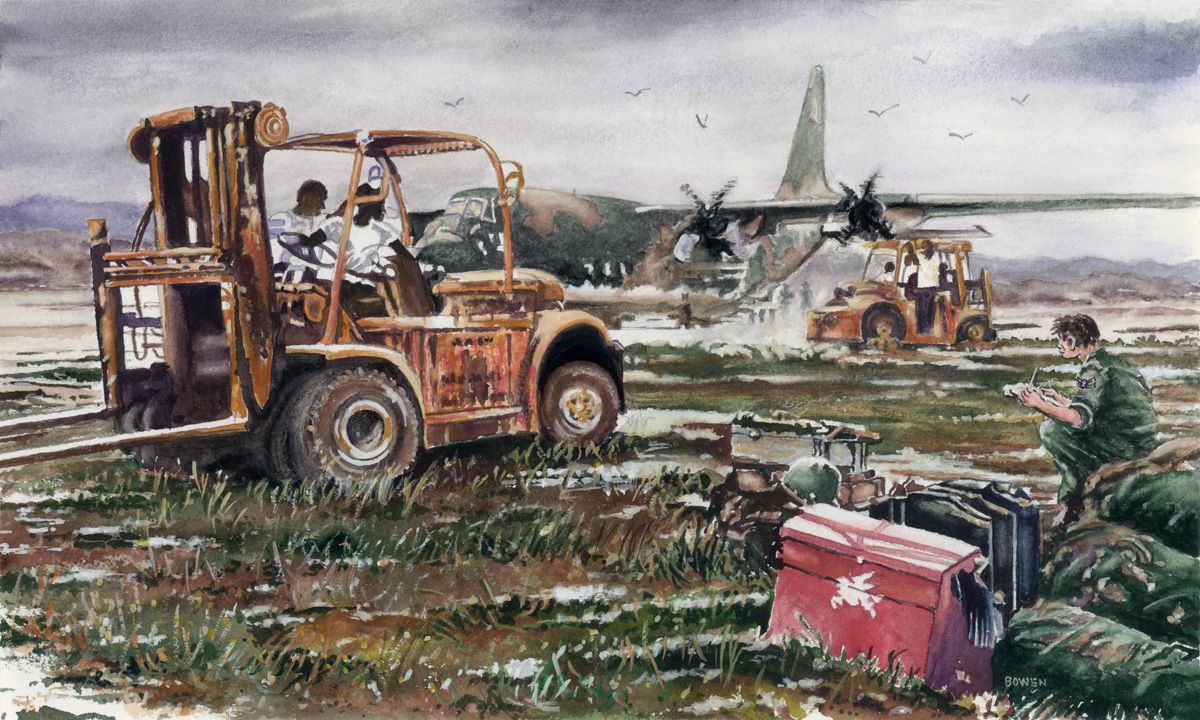 Join him for a different view of Vietnam - through the eyes of an artist gone to war!
An award-winning illustrated memoir telling the story of a Staff Sergeant Illustrator who, in 1967, goes to South Vietnam to do a one year tour of duty, graphically documenting Airlift Operations for the Air Force. The book, self-published in 2013 by Middle River Press, contains 43 black and white drawings and a full-color illustration for the cover, was awarded a Silver Medal by the Florida Authors and Publishers Association in 2014.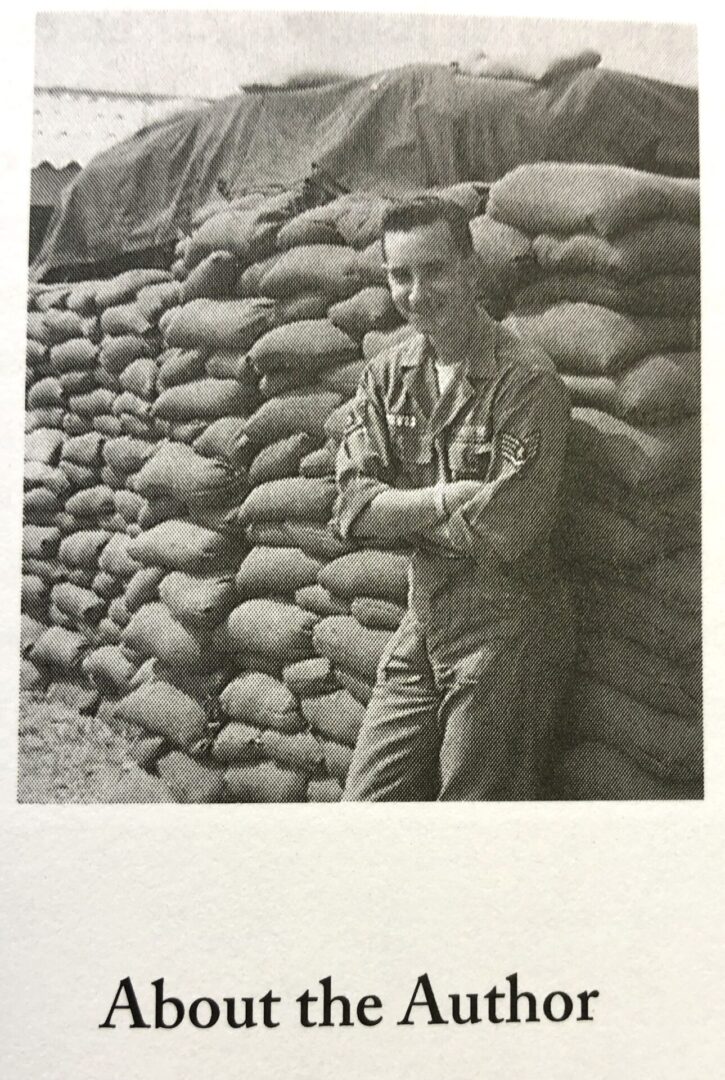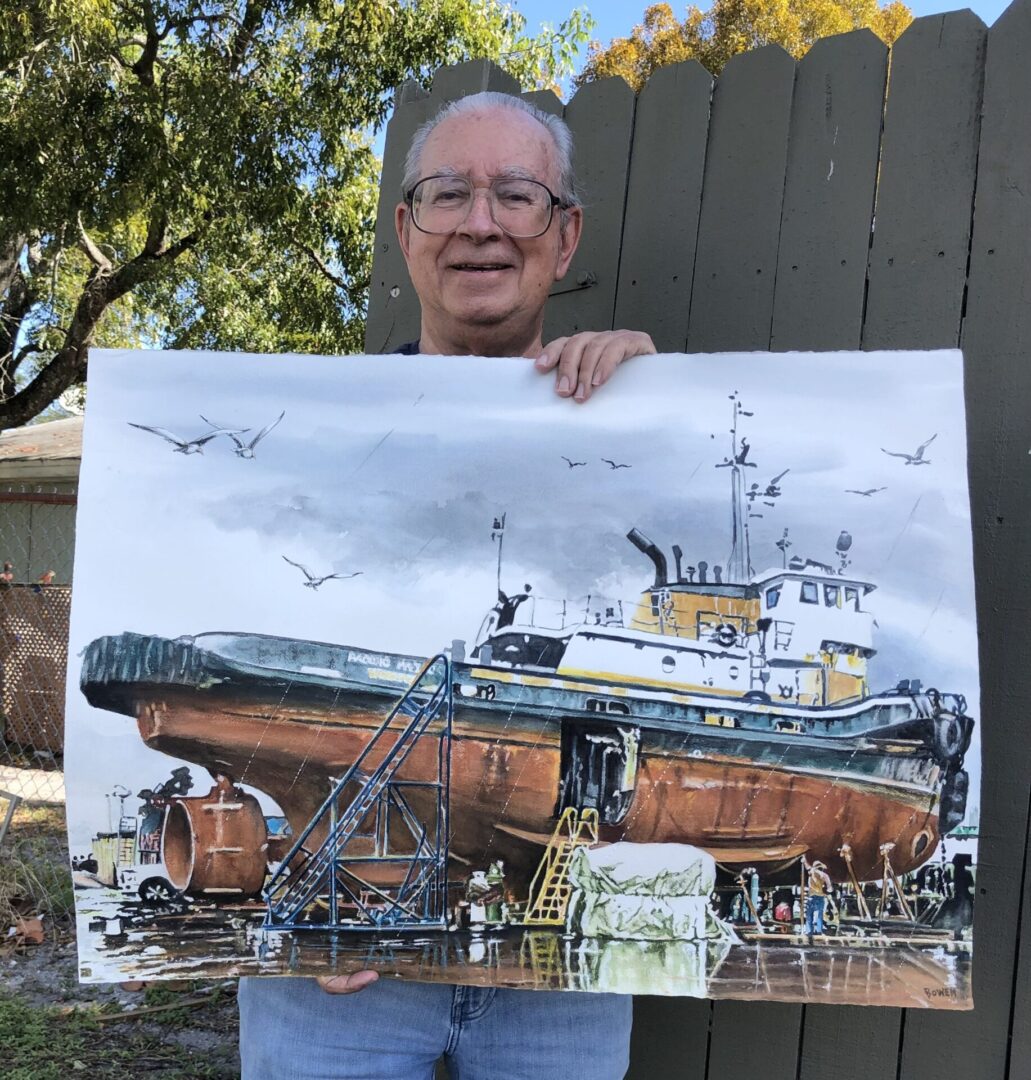 Realistic expressionism is how I describe my work. Capturing a mood, striving to tell a story, intrigued by history, landscapes, and themes, these are the inspirations that create my work. Emphasizing the play of light and shadow as seen in nature. Describing textures of time written in historic places. Capturing a moment of history, that sense of space. These are the feelings I try to express in my paintings. Each idea is carefully planned from exploration through execution. Plein air painting, sketching, photography, using whatever means possible to achieve my vision. Combining both opaque and transparent watercolors on heavy (300 lb.) archival paper. I work patiently, using established principles to create the final piece. Hoping to express the beauty that inspired me.  ~John Bowen
John Bowen has been an artist and illustrator for more than 45 years. He first studied commercial art at the School of Fine and Industrial Arts in Newark, New Jersey. After two years of experience in advertising agencies, he entered the United States Air Force as an illustrator. His duties in the Air Force included a year of documenting airlift operations in South Vietnam, and his illustrations are on display at the Air Force Academy in Colorado. 
Upon establishing a residence in South Florida, John discovered the many varied landscapes of the state containing the only subtropical climate in the U.S. and the wonderful lighting that Florida's climate affords.
John's background as an illustrator has made him a "detail" watercolorist of the highest order. His experience allows him to convey the mood and story of the scene through the use of dramatic lighting and vibrant color. A detailed drawing eventually morphs into a relaxed style of painting. Working with watercolors has always intrigued John, and the challenge and excitement of this medium has never left him.
John paints to keep Florida's history alive. "This is a passion with me," says the artist. "I believe in keeping history alive by both painting it and helping to preserve it." This he does by donating artwork and Giclee limited edition prints to the Vizcaya Museum and Gardens in Miami, Florida, charity art exhibitions of the Bonnet House in Fort Lauderdale, Florida, juried art shows for the Old Davie Schoolhouse Project, and a one-man art exhibit at the Fort Lauderdale Historical Society.